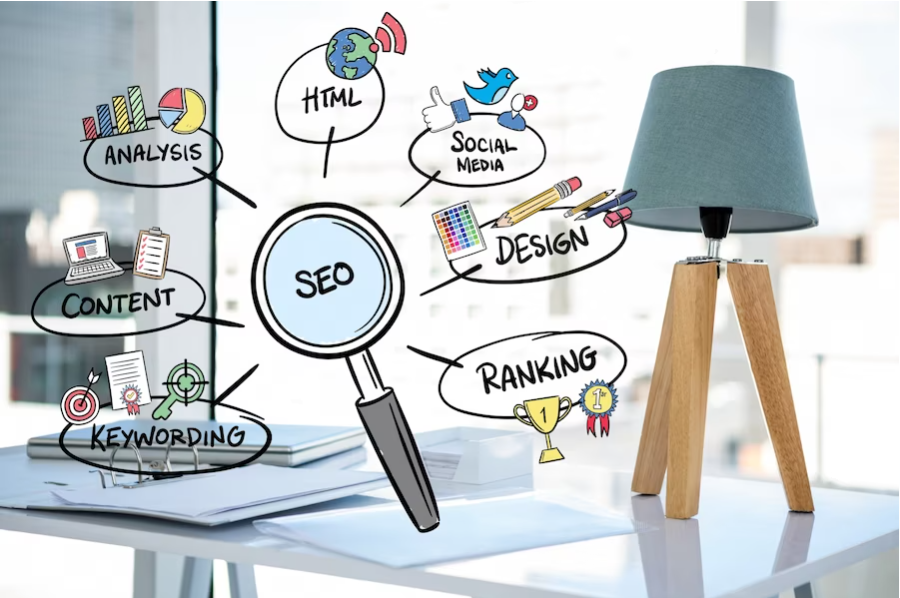 For every business in this digitized world, the goal remains to get on Google's first page and SEO is the way there. By SEO we simply mean search engine optimization and this is the process of improving a website to increase visibility. Here is the scenario, someone wants to buy hoodies – what do you think he does first in this tech age? Goes to Google and searches things like ''hoodie stores', 'hoodie stores near me', 'where to buy hoodies in…' etc. Google responds in seconds with results for him to look at but how does Google know what to show him? The answer is SEO – it is simply everything you do to your page to make sure you are there.
From the scenario, the benefits and importance of this to your business, cannot be overemphasized. At its most basic form, the purpose of SEO is visibility, getting more eyes to see you through your website. However, this transcends into so many amazing things for the business. More eyes increase your lead generation, brand awareness, builds trust in customers and keep you ahead of the competition. This combined will translate to more sales and increased equity and profitability which is one of the most essential goals for any business.
Kuno Creative reported that the organic traffic increased from 4,834 to 219,556 for Green Circle Growers. This led to an increase in their keyword ranking on Google's first page and eventually lead to a 200% increase in their total sales. Think this is impressive, just keep reading.
Getting on Google's First Page Through SEO – The Alphabase SEO Method
Every SEO expert has a method that serves them and their clients well. At Alphabase Headway, we combined the methods of SEO experts, business strategists and content specialists to develop a method that sees remarkable results for our clients. The first step for us is understanding your business and goals – we do this to find out what is best for you. Search engine optimization gets you in the faces of people but putting the right thing in their front guarantees sales. So, understanding your business will help us determine the best thing to go with.
We then turn our attention to your customers and target audience as deduced from our user personas and available data. After understanding your business and customers, we go into two SEO overhauls for your website. One is the technical SEO and this has to do with how Google interacts with our website and pages. How many of them are even visible to Google and how many have been flagged by Google for issues?
Lastly, we to on-page SEO. Here, we research and gather keywords particular to your industry and business both locally and internationally. We distribute these across appropriate pages on your website, create necessary pages through blogs, stores, etc. Depending on what your business requires.
Normally the time it would take for results to begin showing is 60 – 90 days. Once this is done, future pages take less than a week to start ranking as your domain authority goes up. With our process, you begin to appear when customers search for things relating to your business. Hence, improving your search impression, lead generation, brand awareness and trust, sales, and profitability.
The Alphabase SEO Method – Brands we have gotten to Google's First Page
The truth is results shape decisions, we have said a lot of sweet things during this conversation. However, it is worthless without results, so we have singled out some brands we have worked with to show you how impressive and instrumental to sales our work can be.
Attenvo
Attenvo is a travel and tourism hub that connects people to amazing experiences and events all around the world. Today, they outrank world-renowned brands like TripAdvisor, TravelBeta, hotels.ng, and bookings.com for specific keywords.  A result that only became possible through our SEO work with the brand. After technical SEO on their site, we went ahead to create several search engine-optimized articles which took them to Google's first page for over 1,000 keywords. You can read more about how we got 5 million search impressions for Attenvo through SEO in this post. Here are some of these keywords and how they are doing;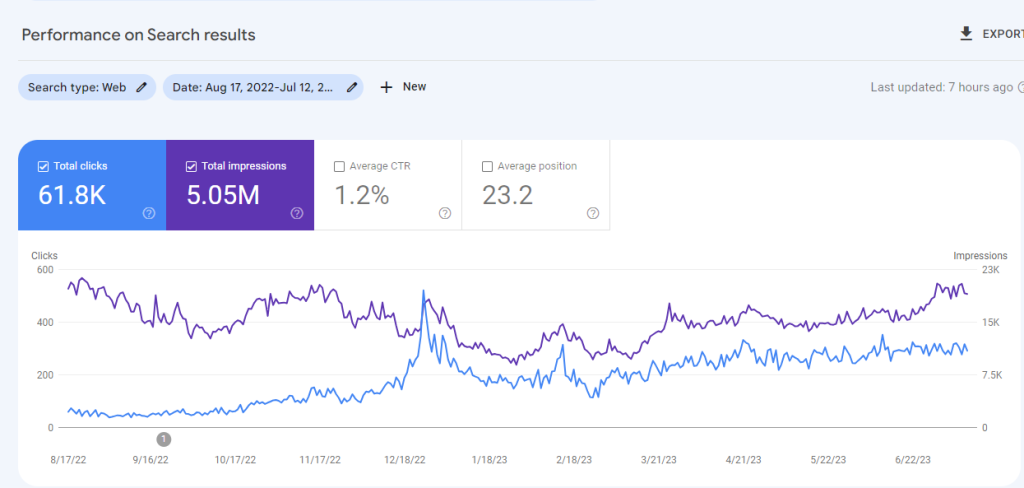 Fruit Garden
Fruit Garden on the other hand is an ecommerce store that focuses on selling high-quality fruits and vegetables. The brand had existed for a while before partnering with Alphabase Headway. We first twitched the brand's business model to help position them better in the market. After this came technical SEO and on-page SEO. We wrote a couple of SEO-optimized articles, revamped their website entirely and optimized their e-commerce store. The result is as follows;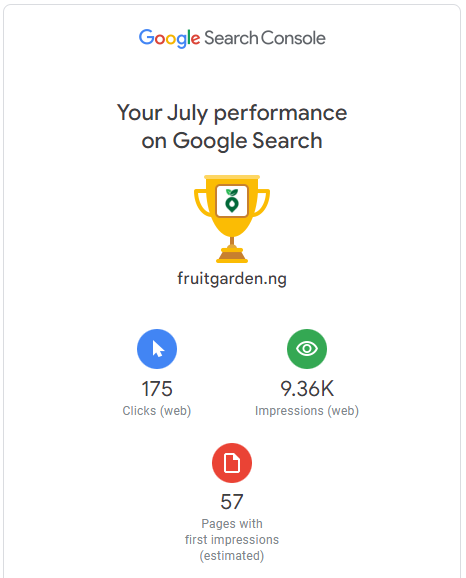 Conclusion on how to get on Google's First Page
In addition to everything said, we must reiterate that profitability is the most important thing for businesses. Also, we understand that SEO is one of the surest ways to get there. You are not just going to be in the face of everybody because some won't be your customers. Our methods get you in front of people who are already interested in making a purchase. Eventually, being in the face all the time builds brand awareness and trust. The ingredients that ultimately help your business increase in equity and profitability. Just Imagine being front and centre whenever a customer searches for something related to you or your business. Interesting right?
Want to get started immediately, right? It is very simple, send us an email at [email protected]. In the mail, tell us about your business and what you hope to achieve with our SEO service and we will send in a response within 24 hours.