The question remains the same regardless of how you ask it. How to improve your hotel rating? How to improve your TripAdvisor ranking? It could even be how to improve your hotel ranking. Just as the question is the same, so is the answer to the question.
A lot of people have asked this same question in so many different ways but all seeking the same thing. You want your hotel front and centre at number one when someone asks for a hotel. Whether it is a location-based search or a good hotel, everybody wants to be suggested first. This is why you want to know how to improve your hotel ratings.
How to Improve Your Hotel Rating – Why it is Important?
At the end of the day, improving your hotel ratings is what you want. There are endless capabilities that will come from it, we know that. You get a wider reach and your business tends to increase its profit. Another feature is credibility which comes in handy when you want to partner with others.
The advantages are just too many to talk about and this is why improving your hotel ranking is important. In the hotel ranking or rating system, there are five stars to be earned. One star means you are below par, three stars puts you at average and five stars take you above it.
The Parameters for How to Improve Your Hotel Rating
Improving your hotel rating is not so hard – you only need to focus on one thing and that is customer reviews. What do people who have used your place talk about after they have left? It is as simple as that, now to get these ratings, there are three ways reviews are being analyzed.
Quantity – the quantity has to do with the volume of reviews you can collect for your hotel.
Quality – For quality, they are looking at how much of this volume is positive and how much is negative. The amount of information that is provided when your customers make reviews is what is important here.
Recency – For recency, the focus is on how recent the reviews are and how updated they seem. How well does your hotel adhere to the new living rules like the COVID rules and all?
10 Tips on How to Improve Your Hotel Rating
We have put together 10 amazing tips to help us answer how your questions on how to improve your hotel rating. We will be talking about these tips in alignment with the parameters by which you will be judged. Regardless of where you are trying to rank, TripAdvisor, Google, etc. – following these steps is surely going to bring some light to your hotel and their ratings/rankings.
However, before looking at these steps there is a checklist that needs to be completed first. Even before the checklist, your hotel needs to be registered. If that is the case then you should click this link. There is also the tendency that your hotel is popular and is already there but you have to claim it. If that is your case then you should click here. The checklist then will include checking for any of the following;
A proper description of your hotel online
Good images of the hotel
Proper information about the services you render, how you can be contacted/booked and the cost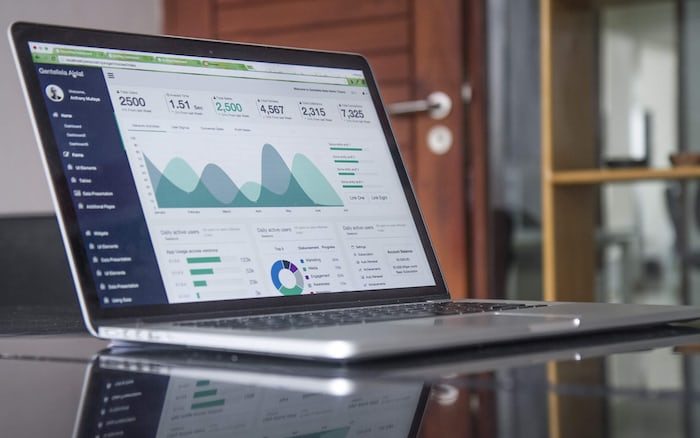 The tips to follow when you are looking to improve your hotel ranking will include;
1. Analyze What You Have
Knowing what you have already is one of the best ways of improving your hotel ranking. It is important to first do some sort of SWOT analysis to understand your current position. Now, this might not on its own be a solution when you ask how to improve your hotel ranking but it helps.
You have to know the quantity, quality and recency of your current reviews if you have any. There are so many questions this analysis should answer and the answers will give you a clear indication of what is needed. How is your web content, if you have a website? How about the structure and architecture of your website? Who is your target audience, and how does your content, target them? what is your rate parity? While you are at it, you should also analyze the market of your competitors especially does with good rankings and ratings. See what they are doing well.
2. Enhance Your Face for Aesthetics
The way a woman beautifies her face for aesthetics should be how to improve your TripAdvisor ranking. When you are done analyzing these things, coming up with the right solutions and then implementing these solutions is important as it helps in improving things. Know your strengths and improve on them, understand your weaknesses and work on them.
What did analyzing the competitors say about their business and why it is moving positively? How can similar methods be used in your hotel to improve things here too? These questions deserve answers and the answers make everything better. Restructure the web content and architecture. A hotel in France did this, instead of having a basic URL www.fermesdemarie.com. Their home page returns the following: http://www.fermesdemarie.com/#!hotel-megeve/sejour-montagne. This alone helps their ranking and further improves their rating.
3. Invest in Your Staff
You will want to get reviews; we have said that this is how to improve your hotel ranking. At the end of the day, these reviews will have to come from your guests. Guests will give these reviews based on the experience they get interacting with your staff. This is why we always suggest that you invest in your staff.
They all need to understand the importance of ranking and ratings. It could be in the form of classes held by you or paying for other professionals to come train them. Ethics of behaviour and how to interact with guests to get what you want are important. This is how to improve your hotel ranking in Nigeria or any other place you find yourself.
4. Get a Review – How to Improve Your Hotel Rating
By all means necessary, you need to get them in – a lot of it and with quality. This is the summary of it all, this is how to improve your hotel rating. It does not matter where you find yourself, you could be looking for how to improve your hotel rating in Nigeria. Someone else could be looking for how to improve their hotel rating in Canada. Regardless of which it is, getting reviews is the number one.
Ask for reviews from your guest and when you do make sure they understand what is required. This will help you get quality reviews and not just quantity hence satisfying all parameters. When you are getting reviews, create channels that make it easy for them. Your Wi-Fi landing page could be a place where they drop reviews, making it a rewarding process.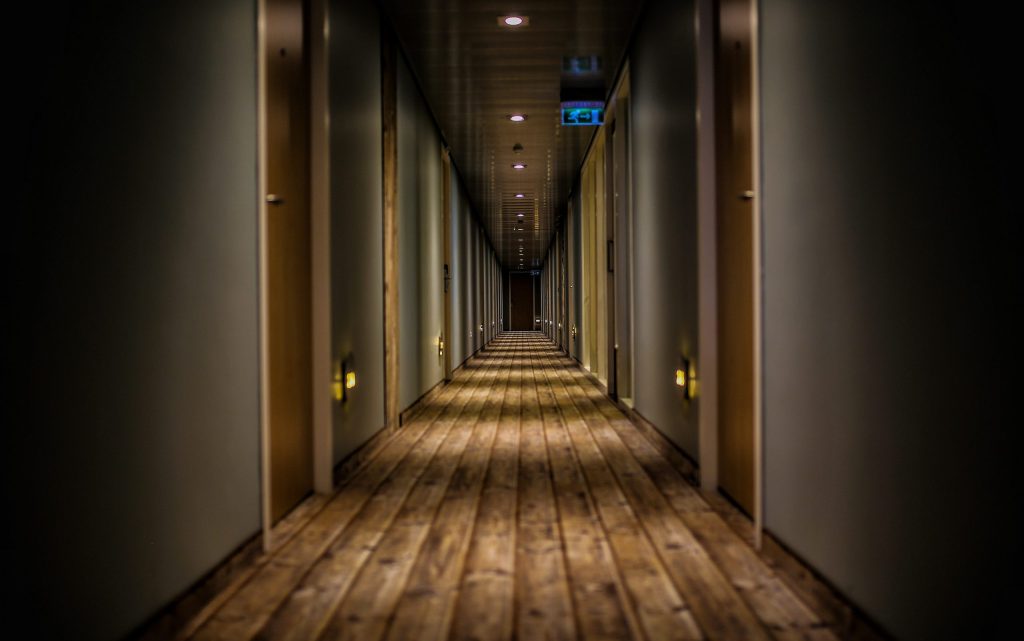 5. Do Something with the Review
The next big thing you should be doing is following up with whatever review you have gotten. You will get good and bad ones; they are both important to you as you look for how to improve your hotel ratings.
The bad reviews are important and should be acted upon as quickly as possible. When this is settled, you can reach out to the guest and inform them of the new updates then invite them to see you in person. Also, when others visit and drop reviews highlighting the new features, recency plays a role. Your ranking will improve as it is seen that you are acting on reviews and getting better. This is how to improve your hotel tanking
6. Properly Use Social Media
In the 21st century, no one is going forward without an understanding of social media. You need to first learn about the use of social media before you consider how to improve your hotel rating. With the use of social media, you get to drive sales and these sales will help bring in more guests which means more reviews.
Social media will also be your medium for education – you tell your guests the importance of their reviews. Teach them how easy it is to make reviews before arriving when they arrive and after they leave. Positive references from other people should be also posted here as they will help in your goals. Also, your content should be of top-notch quality from written content to images and videos. Create a need for guests to make videos and take images in your hotels. Putting all these on the internet will help give you a higher ranking and a better rating.
7. Include the Help of OTAs
Online travel agencies are so many and including them is important too. The goal is to get on as much as it will be possible to get on. This is a tricky way but effective way to improve your hotel rating. We say it is tricky as there is such a thing as rate parity. The idea here is that you should have the same information everywhere. It does not matter if you are registering your hotel with a hundred online travel agencies. The information has to be first complete and then the same.
This helps breed credibility which is one of the ways you can improve your hotel's ranking. The images have to be top-notch; the descriptions have to be spot-on, and the address has to be accurate to the meter. We discussed having a checklist before trying to improve your rating, which is why it is important.
8. Build a Community
It is easy to get what you want when someone feels a certain relationship with you. This way your competitors are asking their guests to book via their social media for discounts and freebies. Following their social media brings you a step closer to them as you are now part of their community. As part of the community, they could ask for small requests and always true in rewards.
Recency is important, so asking guests in your community to drop a new review reminiscing on their time helps. Also with a community, it becomes easier for them to always revisit you and this gives them more information to drop more reviews. When you are looking at how to improve your hotel rating, a community should be top of your list. The guests have to understand that they are a top priority to you. Sometimes, you have to make them understand that you want the reviews to serve them better. Even when you need it for more than just that.
9. Go the Extra Mile
A travel CRM is one of the best ways you can go about this. Knowing more about travel CRM is important before we continue. We have an article on that and you can see it by clicking this link.
Aside from the Travel CRM, there are other things to do. We have talked about analyzing our competitors to see what you can copy from what they are doing. You can also look at getting marketers and managers within and out of your community. Paying for sponsored ads is another way in the right direction.
10. Consistency Crowns it All
All your efforts will be useless at the end of the day if you do not continue with them. Remember that the parameters are quality, quantity and then recency. It is important to be consistent with these steps as that guarantees recency in your reviews. Recency in turn is what will give you a maintained rating and also improve. So, this is how you improve your hotel rating.
How to Improve Your Hotel Rating – Footnote
These 10 Pro Tips are enough to get you to your desired rating goals. The most important, however, has to be the last which is consistency. Always remember that there are three parameters and they are all important to your ranking/rating. QUALITY, QUANTITY, and RECENCY. We hope this was able to help and if you are looking for more tips, check out our effective marketing strategies for hotel managers.