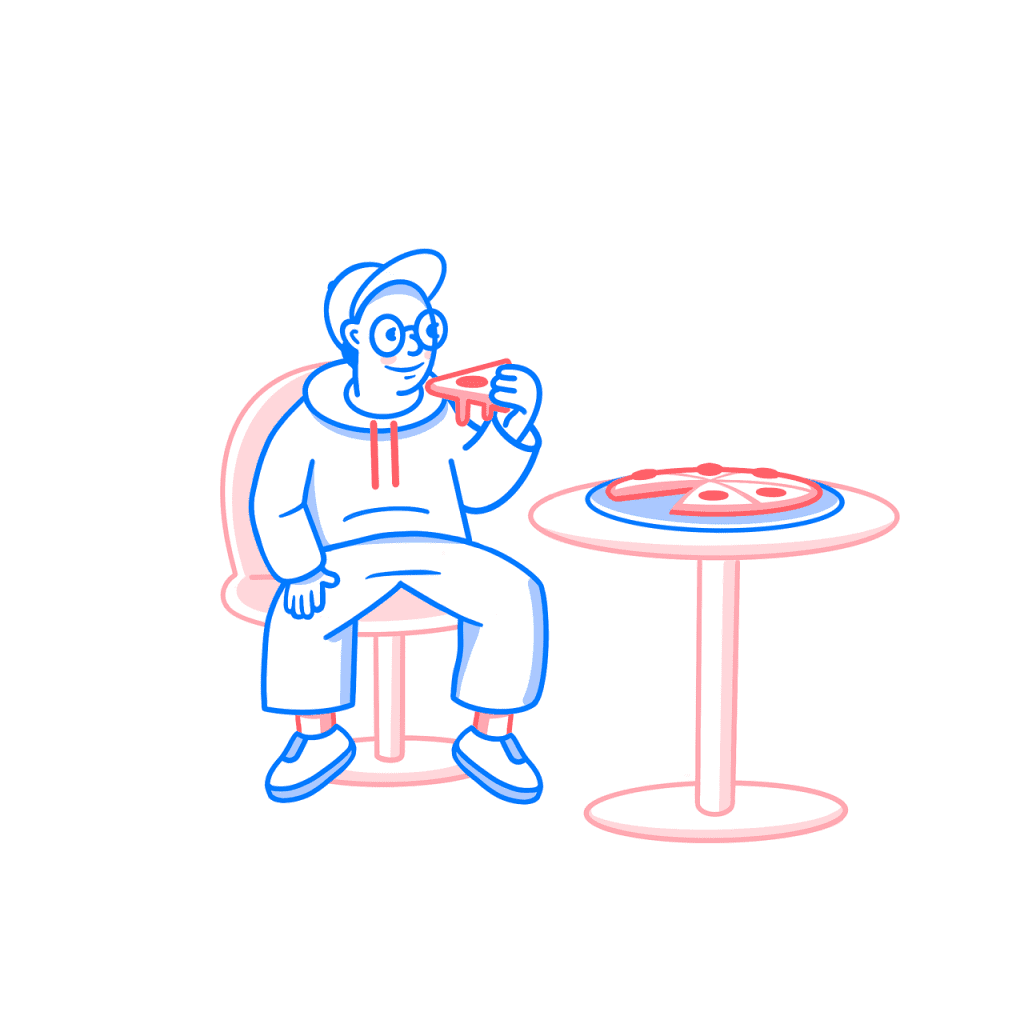 Restaurant marketing has significantly evolved in recent years. As a result, new businesses face tons of demanding yet fascinating challenges. Nowadays, customers who are looking to satisfy their appetites are faced with a wide range of choices. As a result, restaurants need to go beyond depending solely on their location to capture customer attention. In addition, given the fierce competition among restaurants, it is crucial to develop a robust marketing strategy. But guess what? You're in luck because this guide has some great marketing tips for restaurants. These tips will help restaurants bring in new customers and also make sure they keep coming back for more.
Marketing Tips For Restaurants – What Are They
A restaurant serves food and drinks, providing customers with a place to dine and socialize. Restaurants are special because they let you enjoy a nice meal while sitting down, unlike places where you grab food and go. There are all kinds of restaurants out there, like bars, coffee shops, and fast food places. They serve all sorts of tasty food, from basic everyday meals to fancy gourmet dishes prepared by talented chefs. With so many different types of restaurants to choose from, customers can go for the ones that match their taste, or for a special dining experience.
But, here's the thing: marketing is important for restaurants. It helps them get noticed, bring in new customers, and keep the ones they already have. And you know what? It's even more important for startups. When startups use smart marketing strategies, it helps them shine in a tough market. It also helps them gain loyal customers. Plus, developing a restaurant marketing program shows off what makes them unique. It creates a strong brand and lets people know why they should choose them.
Top 7 Marketing Tips For Restaurants
Here are some important marketing tips for restaurants to consider:
Showcase Your Unique Selling Points
One of the best ways to market your growth stage restaurants is to develop their unique character. And as the owner, you set the tone by establishing guidelines and selecting the aesthetics to suit the essence of your establishment. You decide on brand identity and craft the customer experience accordingly. In addition, identify what sets your restaurant apart from the competition and highlight those strengths in your marketing materials. It could be your signature dishes, a cosy atmosphere, live entertainment, or any other special features that make your establishment unique.
Connect with the reason you opened your restaurant initially. Are you honouring family recipes, celebrating culture, or creating a unique experience? This reason becomes the base of your restaurant's branding, and everything else about your brand fits together because of it.
Identify And Communicate With Your Target Audience
Finding your restaurant's niche is crucial for your branding. While it's unrealistic to target everyone nearby, narrowing down your audience helps focus marketing for restaurants. Consider the type of customers you would like, and build a brand to attract the. This includes defining your ideal customer by considering who is likely to visit, the desired restaurant aesthetics, its unique voice, and how marketing can convince them of its value. Speaking directly to your target audience enhances success.
Set Up An Online Presence For Your Business
There are two things you but do to set up an online presence for your business. These include creating a Google Business Profile and Search Engine Optimization(SEO) of your website.
Establishing your restaurant's Google Business Profile is one of the most successful marketing strategies for startups. This enables your restaurant to appear in Google Maps, local search results, and the Knowledge Panel in regular search results. But only setting up the profile isn't enough. Optimizing your Google Profile helps increase visibility, improve Google Maps rankings, and attract consumers. The profile should have important info like contact details, Q&A, popular times, reviews, photos, and more. It's important to keep this information accurate and up-to-date. Because people rely on it a lot when they're looking for a place to eat online.
Another similar marketing strategy for restaurants is optimizing your website to show up in search results. Many potential restaurant customers hunt for new places to eat on the Internet. Improving your restaurant's website for search results allows it ranks at the top. This helps boost its visibility and reputation. To do this, you usually have to create awesome content and make the website easy to use. You also have to answer any customer questions as soon as you can.
Encourage Customer Reviews Online And Offline
Another important marketing strategy to adhere to is to encourage your patrons to share online reviews. A significant number of potential customers rely on online reviews when choosing a restaurant. If you believe that your customers are happy with the service at your restaurant, you can ask them to share their thoughts by leaving a review. To encourage them, you can offer a discount on their next meal as a thank you. This not only interests reviewers but also promotes repeat visits to your restaurant.
Have A Proper Social Media Strategy
When looking for killer ways to market your restaurant, do not to overlook the significance of social media engagement. According to Bright Local, a staggering 87% of internet users are influenced by reviews and comments. Monitoring and fostering engagement across platforms like Twitter, Facebook, and Linkedin is essential. It's important to think of social media marketing as something you do for a long time.
The key lies in effective management. Customers who engage with your brand on social media place their trust in your ability to fulfil their needs. It's also important to reply polity to reviews people leave online, especially if they're negative. Take the time to address their concerns and show that you care about making customers happy. Negative reviews can actually be a chance to show potential customers how much you care about their satisfaction.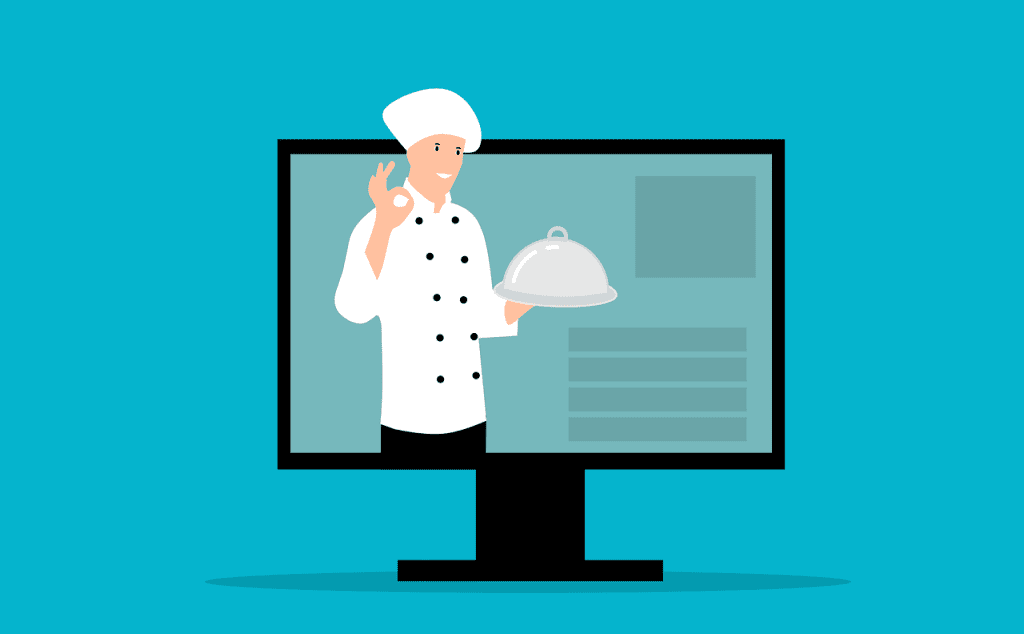 Marketing Tips For Restaurants – Educate Your Audience
Educating your customers can be an effective strategy to build trust, drive visitors to a restaurant's website and promote its brand. Based on your understanding of your target audience, identify topics that align with their interests and provide useful information related to your products or services. These topics can range from how-to guides, tips and tricks, industry trends, or educational resources.
Consistently publishing relevant content related to food, the restaurant, location, or other pertinent topics can expand the customer base while showcasing industry expertise
Loyalty Reward Programs
Having a good loyalty program can make customers come back to your restaurant more often. People like earning points and getting free meals. So a loyalty program can make them want to keep eating at your place. Popular places like Chicken Republic, KFC, and attract millions of customers through their loyalty programs.
How do I market my restaurant using loyalty programs? There are several to consider. First, the program should be user-friendly and easy to use. To promote your loyalty reward program, you can advertise it on different platforms. These platforms should be easy to access, like Instagram, or Twitter. You could even make ads or get customers to do referrals. This will help more people find out about it and join in. To promote your loyalty reward program, you can advertise it on different platforms. This will help more people find out about it and join in.
Having a loyalty reward program should not focus only on the customers you already have. It should be able to bring in new customers and improve your marketing and sales. Plus, if you offer special and exciting rewards, it can bring in new customers to your restaurant.
6 Extra Tips For Your Restaurant to Succeed
Here are 6 extra important startup tips for restaurants to take note of:
One of the most important things to do as a restaurant is to make sure you have enough money to grow. This can come from investors, loans, or your own savings. You need this money to pay for things like starting up your business and covering the costs of running it.
Create a unique and appealing menu that caters to your target audience. focus on quality ingredients and tempting flavours.
Train staff members to provide excellent service and maintain a positive dining experience.
Check customer feedback and adapt your offerings based on preferences and trends.
Embrace technology for online ordering, reservations, and marketing initiatives.
Stay updated on industry trends, regulations, and customer preferences to remain competitive.
Conclusion – Marketing Tips For Restaurants
Marketing in today's competitive landscape can be complex. But indulging these marketing tips for restaurants reduces competition. It enhances your business to reach its target audience and drive sales. At Alphabase we offer a comprehensive platform that simplifies marketing efforts.
Alphabase streamlines campaign with tools for customer targeting, content creation, and analytics. Thereby saving you stress as well as time. Your business can focus on other aspects such as creating amazing dishes. To learn more, visit us at Alphabase Headway. Marketing for restaurants becomes stress-free when partnering with Alphabase.